Email Signup
Get the latest Brad Sucks updates:

Blog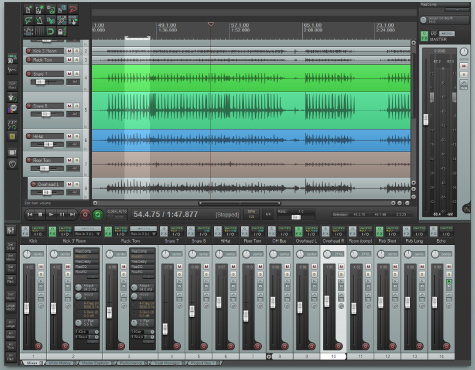 There wasn't a lot of exciting software at the NAMM music trade show this year and it made me wonder: why are recording software manufacturers being so slow to add Internet collaboration features?
Anyone will tell you that we're in an Internet indie music golden age but popular recording tools barely recognize the Internet exists for anything more than patch updates. Cloud services have come to the most mainstream services (email, calendar, music, photos, contacts) but recording software has barely made a move in that direction.
There are so many ways the Internet could improve software like Pro Tools, Reaper, Reason, Logic and Ableton Live — easy collaboration, cloud backups, portability (easily access your audio data on your iPad & iPhone), revision tracking, quick in-software purchasing of samples/plugins/devices, preset sharing and hands-on lessons to name a few off the top of my head.
And it makes business sense for the companies. By making the Internet an integrated part of the recording software companies could get their customers into a subscription model instead of this weird yearly upgrade cycle and they'd be free to roll out & market new features any time, distribution and copy protection would be easier, companies could gather metrics on performance to improve the software & stamp out bugs, you could demo and sell features, samples, presets, plugins and lessons to your customers, sell iPad/iPhone/Android apps to work with your cloud data, etc, etc.
I feel Ableton Live and Reason are uniquely positioned for success in this area. They're largely MIDI, sample and loop based so they'd use less bandwidth to sync. Plus their interfaces are already very modular — selling new devices and features and packs wouldn't require much redesign.
My suspicion right now is that Ableton (who haven't released a major new version of Live since January 2009) is working on a full rewrite and I'll be surprised if it doesn't include a lot more Internet. But whoever it is, someone's going to make a move and then all the other players will have to play catch up.